We only feature products that we hope you will love. We may earn a commission if you purchase through our links at no extra cost to you.
Last updated on November 15, 2023
Are you looking for cute matching mom and daughter outfits? If so, here you will find the best matching outfits even for Mother's Day photoshoots!
Matching mom-and-daughter outfits might seem intimidating, but it doesn't have to be! With a little bit of creativity and the right ideas, you and your daughter can look stylish and coordinated without sweating it out at the mall. Whether you want to dress up for special occasions or just add some fun to your everyday wardrobe, this style guide has got you covered. Here, you'll see stylish pieces to purchase the perfect mother-daughter look while still expressing your individual tastes. Plus, you'll also find out where to shop for the best matching outfits for the cutest mother-daughter duo around.
These cute matching outfits will definitely put a smile on both of your faces. These outfit ideas are great to wear on Mother's Day, Valentine's Day, Christmas, New Year's Eve, or any other special holiday or event. Even as photoshoot ideas! No matter what both of your styles are, there's something for everybody. From fancy dresses to spring dresses, matching rompers, matching leggings, and much more. Make sure to check out the whole list all the way to the bottom because there's A LOT to choose from!
This post is all about matching mom and daughter outfits.
Best Mom and Daughter Matching Outfits
TABLE OF CONTENTS
---
MATCHING OUTFITS FROM AMAZON
When it comes to mommy and me outfits, Amazon has some of the best mother daughter matching outfits. Check it out here:
---
DRESS MATCHING OUTFITS FROM ETSY
With spring here, a mother daughter matching dress is a cute and comfy way to dress alike. Check out some of these floral dresses and other styles:
---
SKIRT-MATCHING OUTFITS FROM ETSY
The mother daughter matching skirts is a great addition to a cute photo! Both of you will be matching and look so lovely!
---
MORE OUTFITS FROM ETSY
Etsy has the cutest mother daughter matching outfits! There you'll find a variety of styles and colors to match your taste. From rompers to shirt and pants matching sets. Which one will you get?
---
PHOTO IDEAS
Matching mom-and-daughter outfits are so cute! Whether you're going for a classic, boho, preppy, or trendy style, the perfect outfit awaits! Check out the photo ideas below for inspiring twinning looks 💕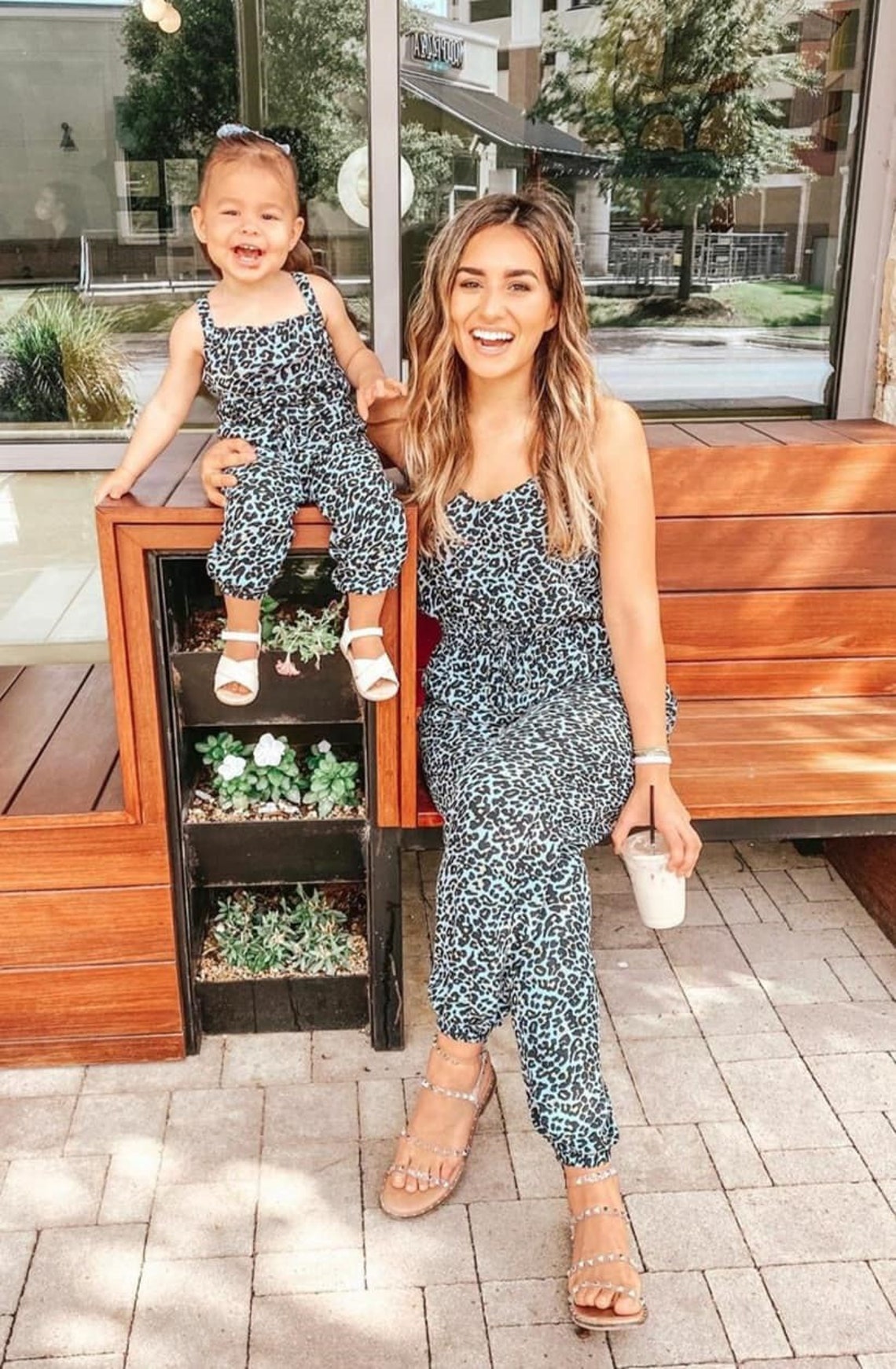 Mommy and me Outfit, Leopard Romper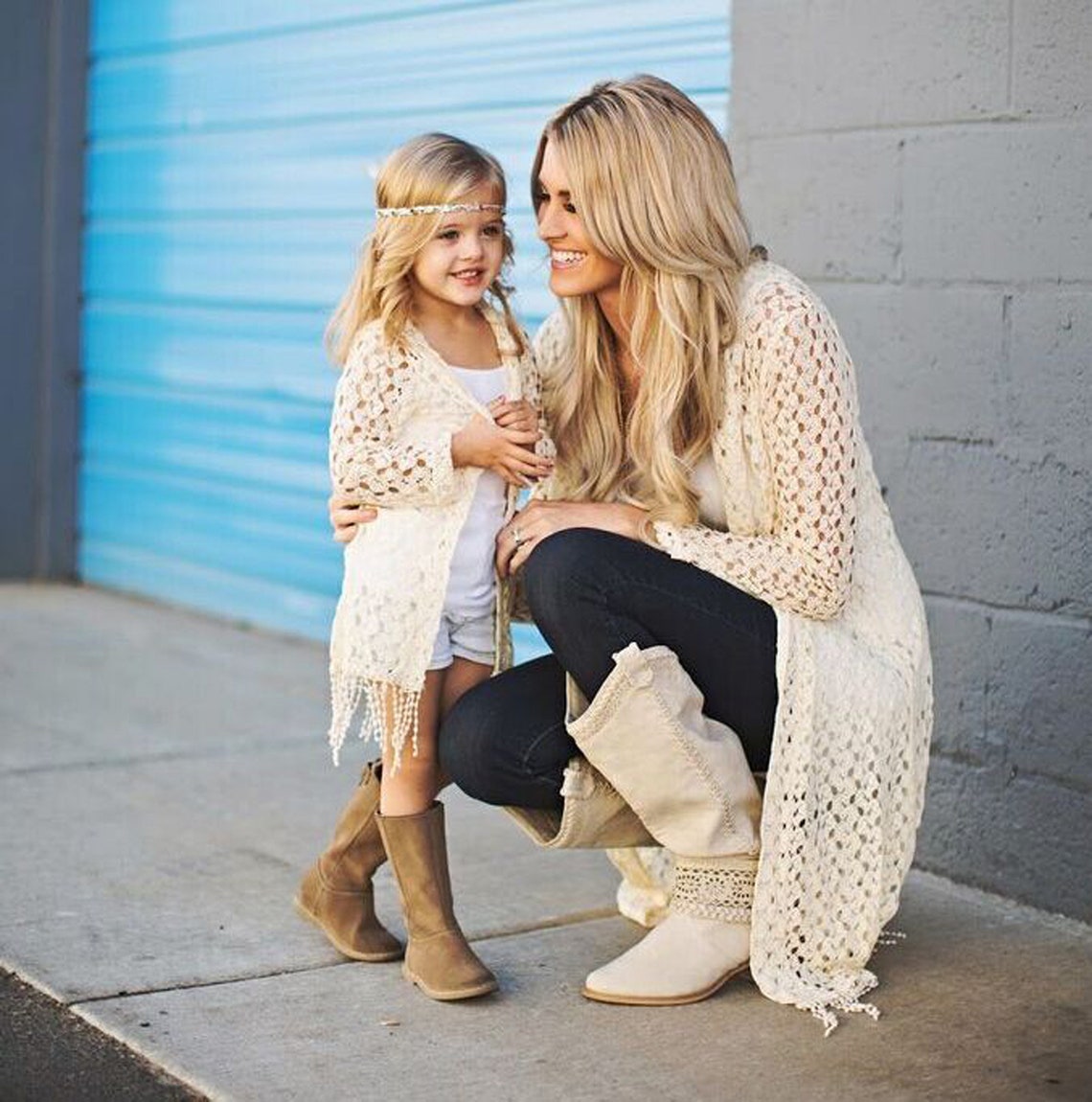 Mother Daughter Matching Crochet Coat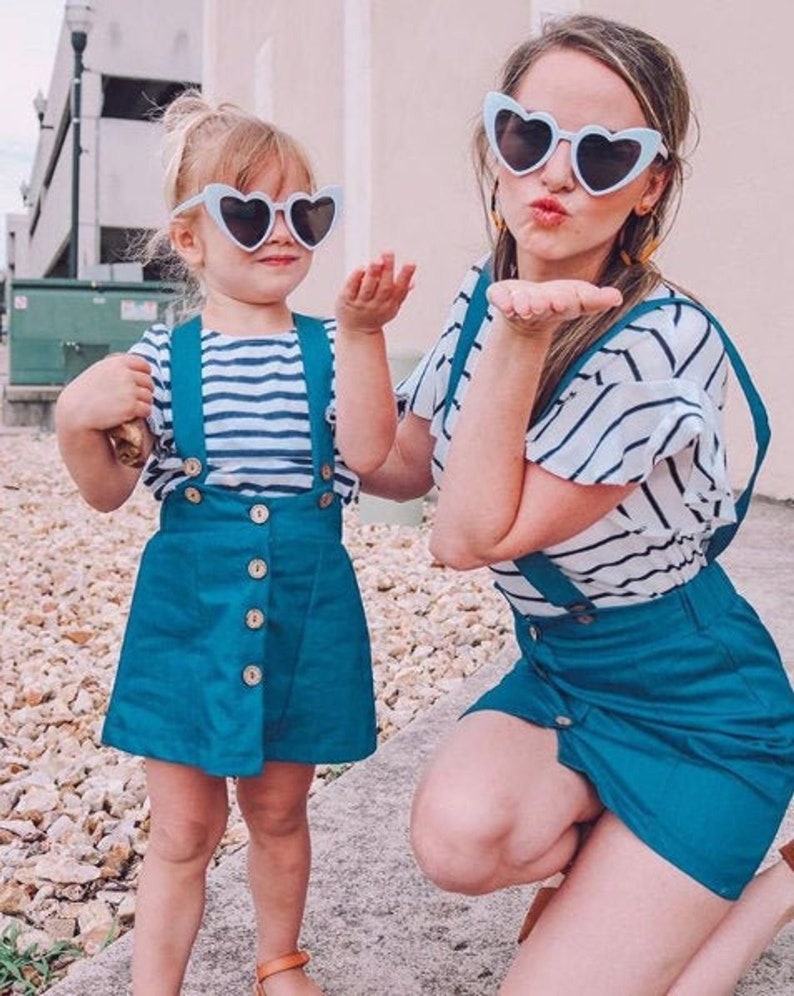 Suspender Skirts, Denim Skirts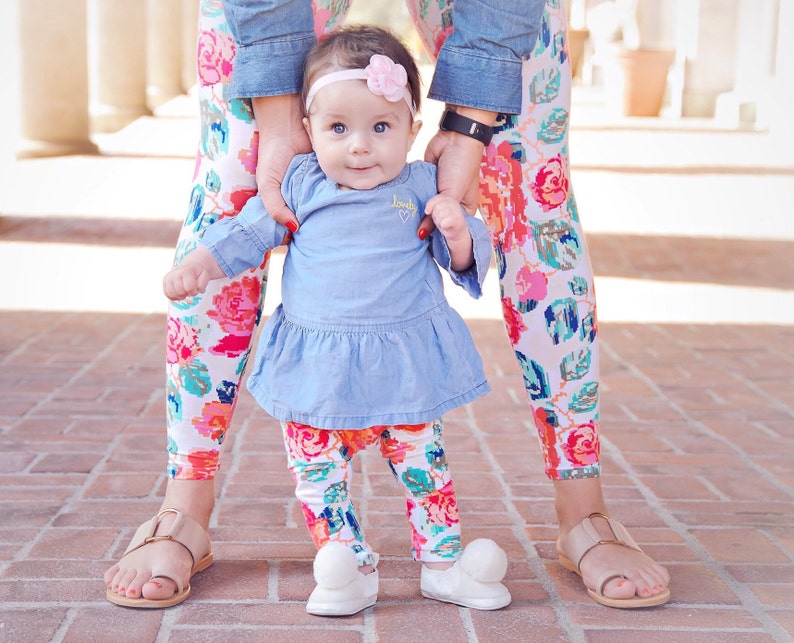 Mommy and Me Leggings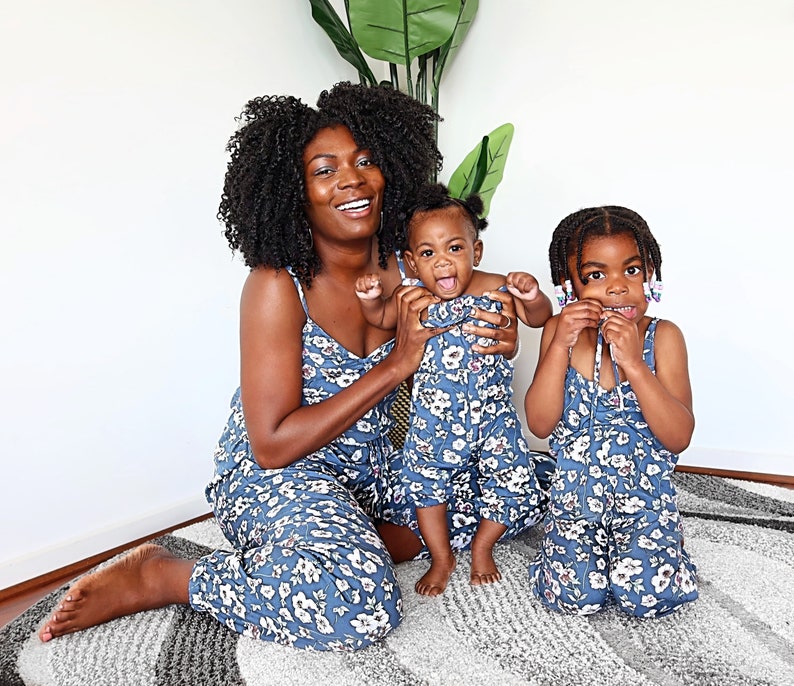 Mommy and Me Floral Romper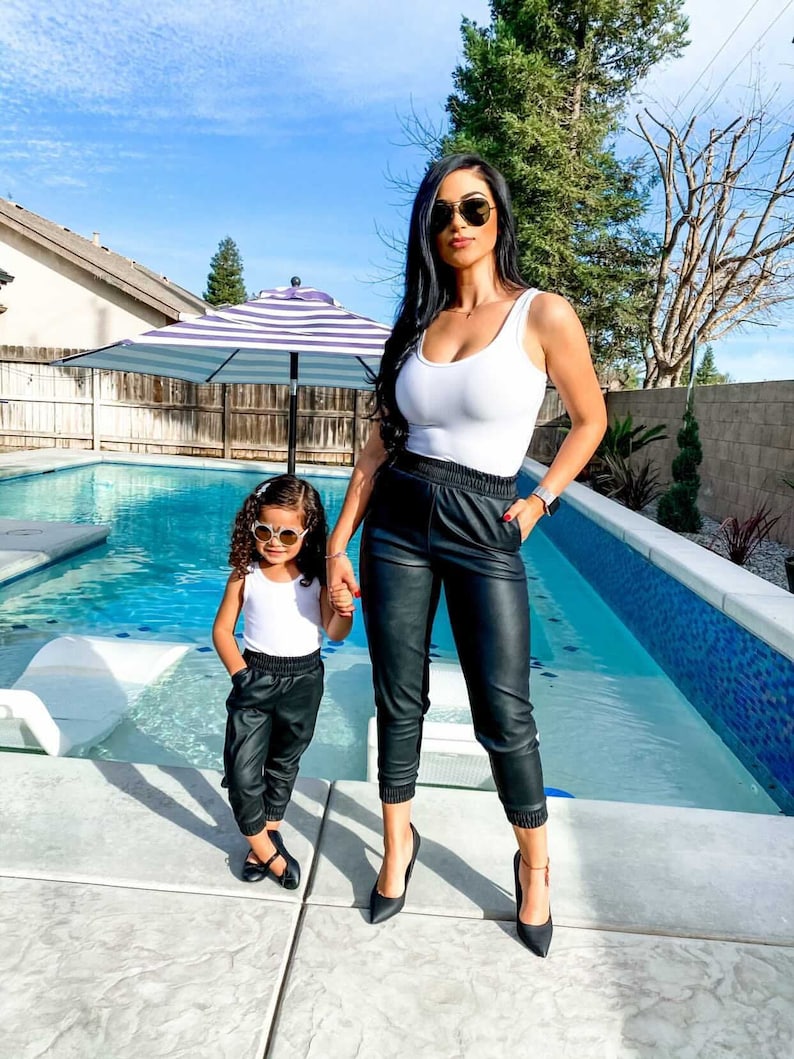 Black Faux Leather Joggers Mommy and Me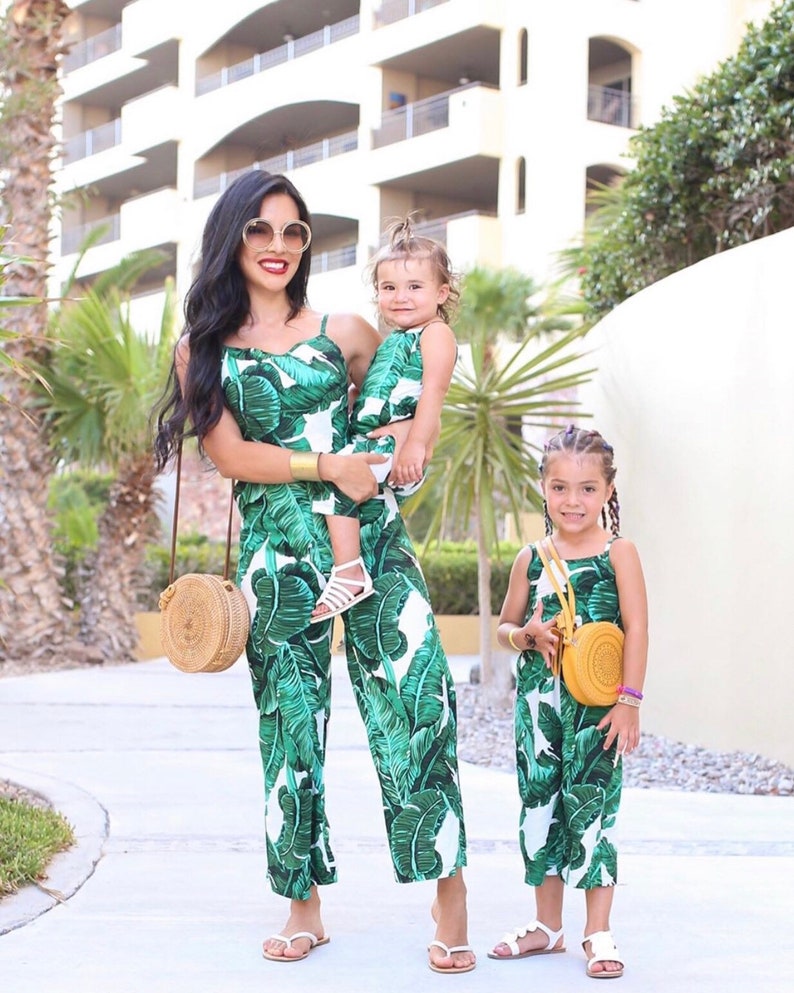 Tropical Jumpsuits Mommy and Me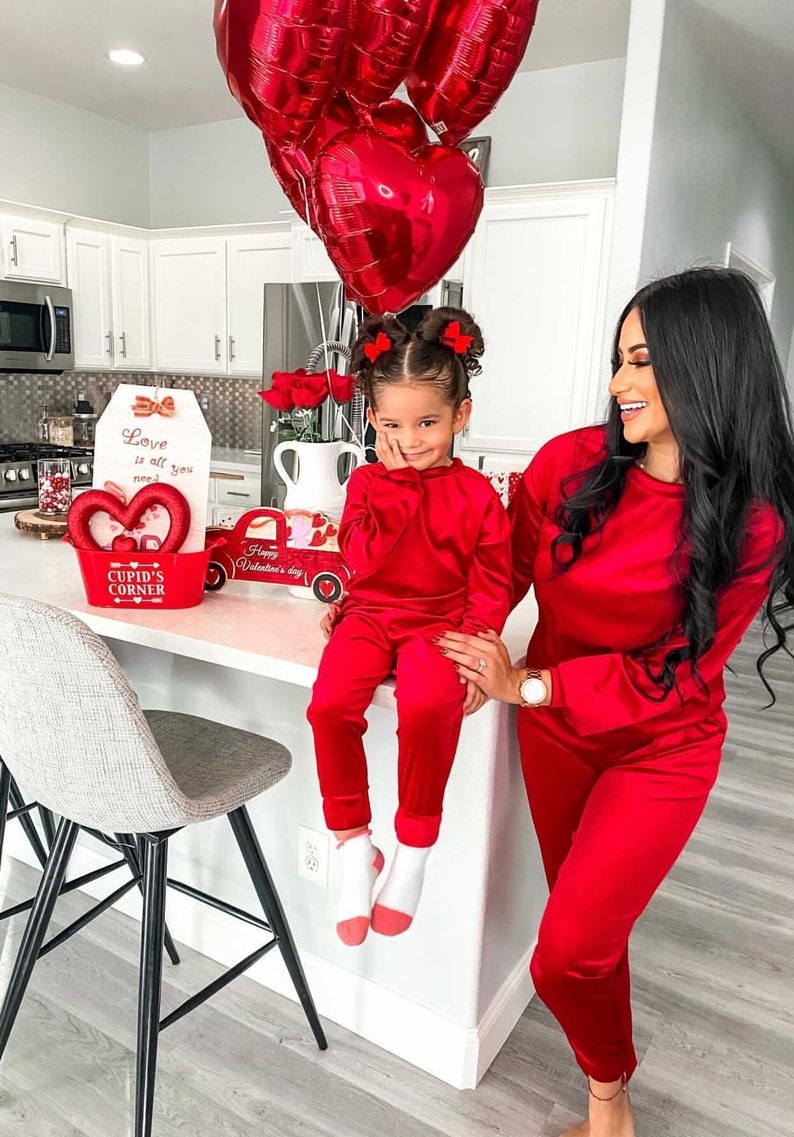 Red Velvet Loungewear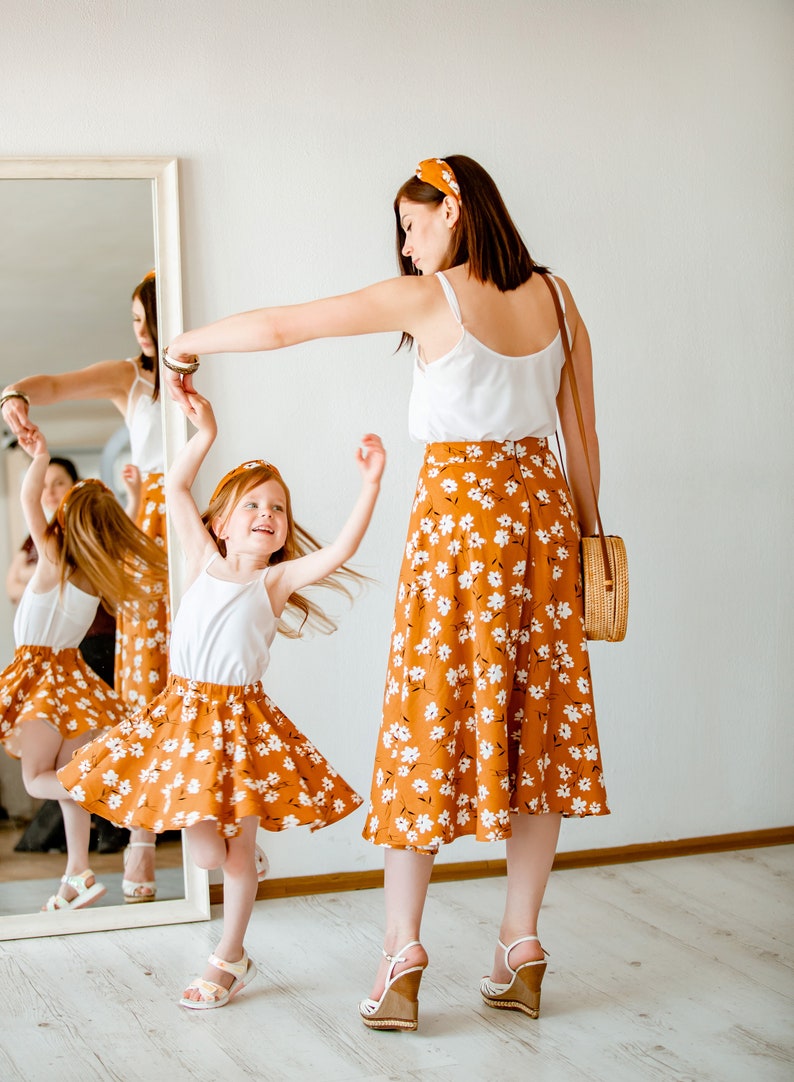 Mom Daughter Skirts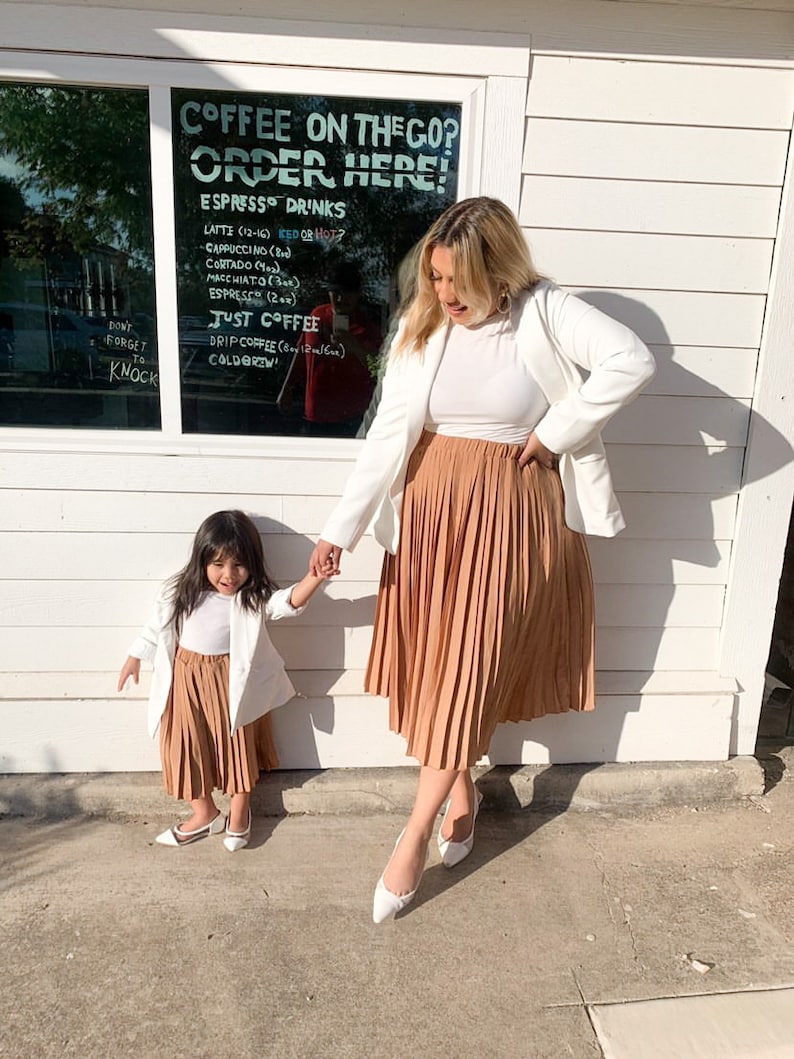 Tan Tawny Pleaded skirts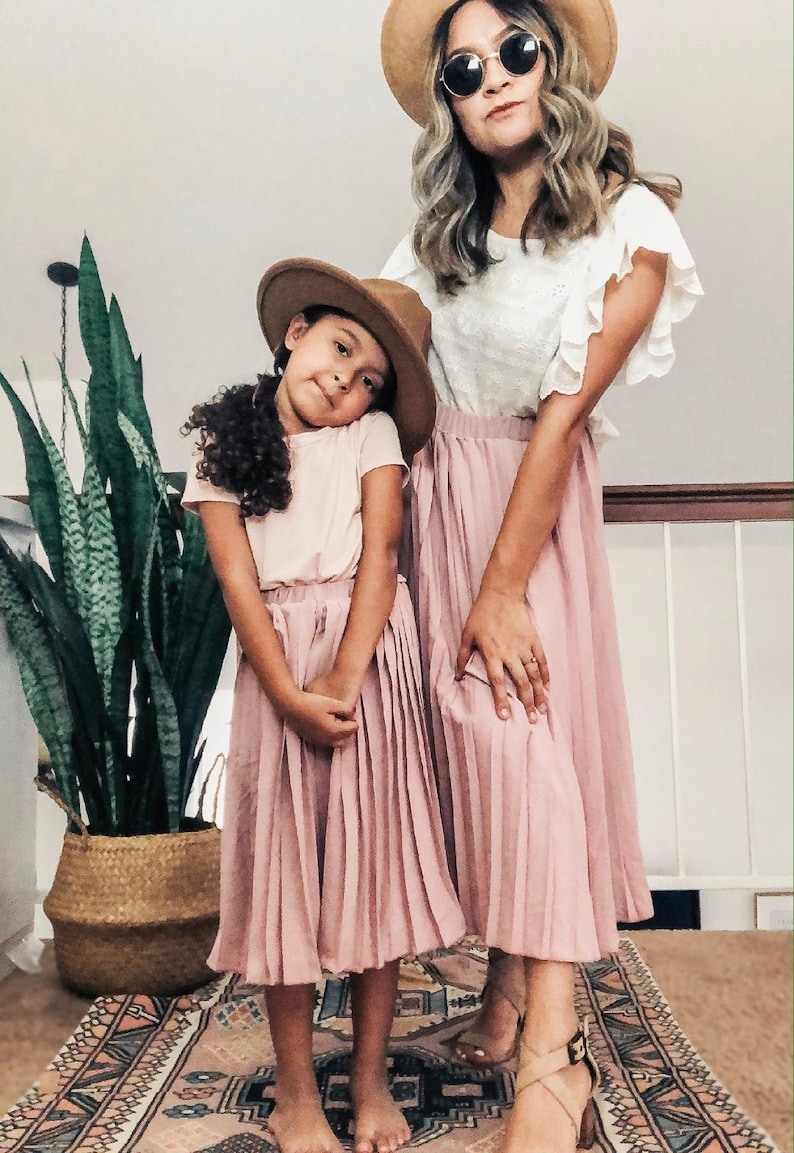 Dusty Pink Midi Skirts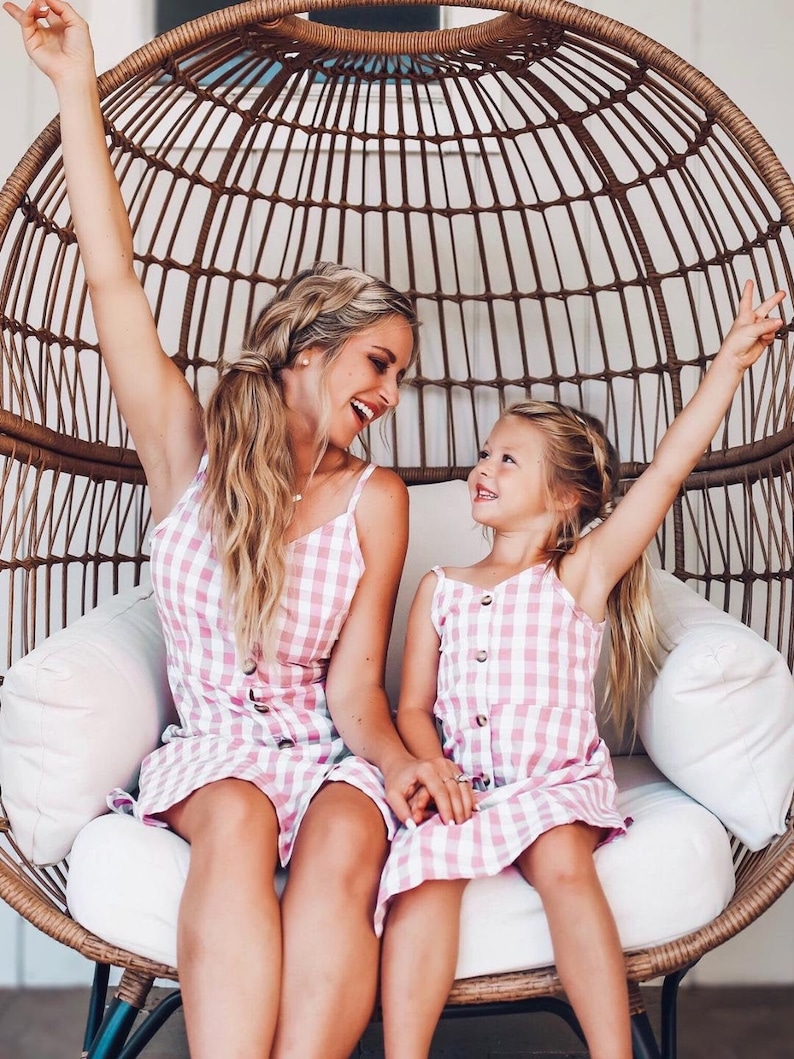 Dusty Pink Checkered Dress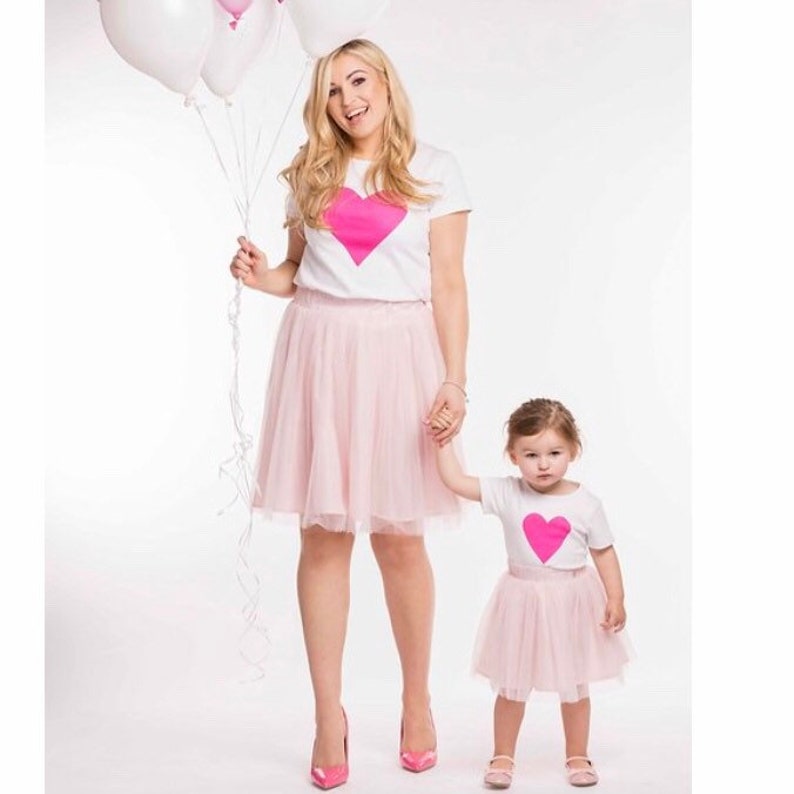 Light & Hot Pink Heart Matching Top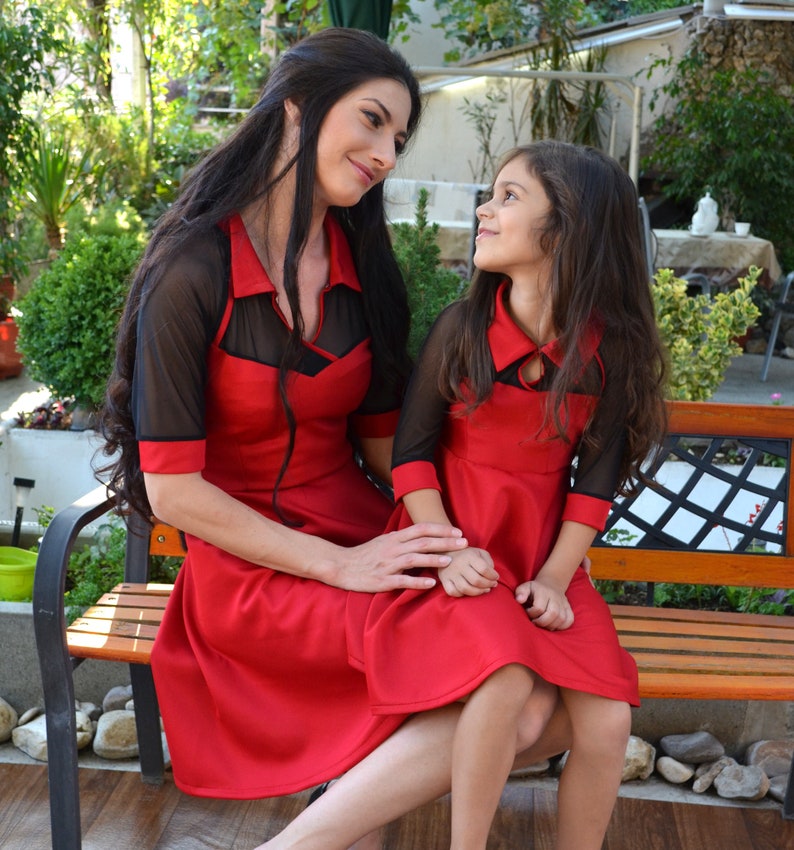 Red and Black Dresses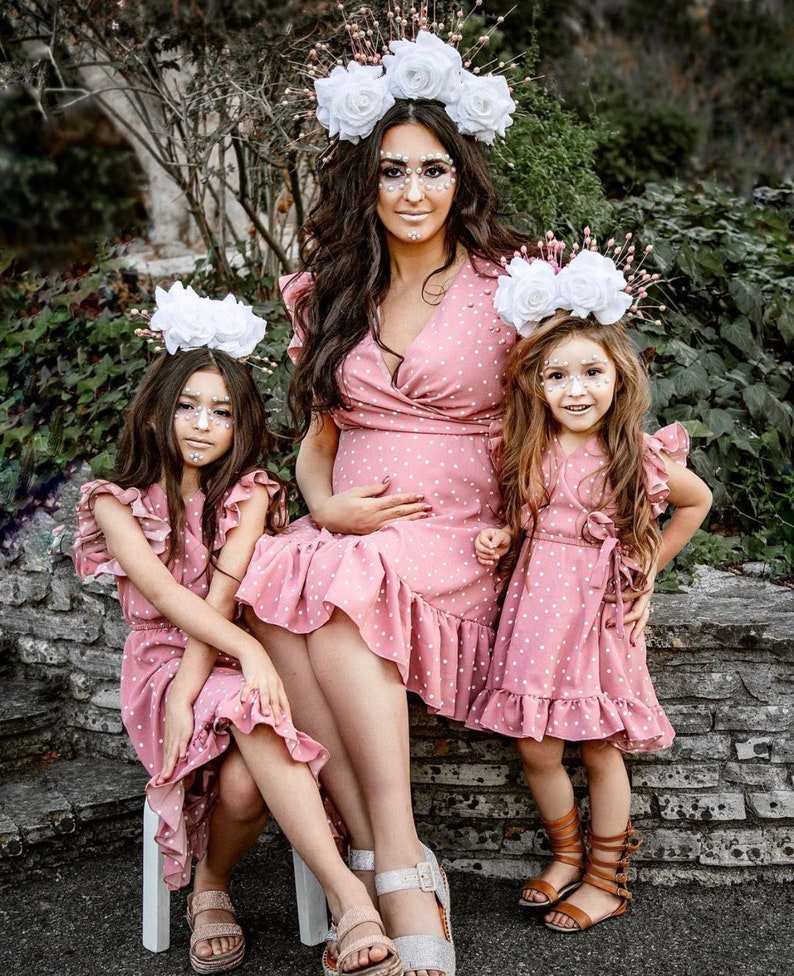 Bella Matching Dresses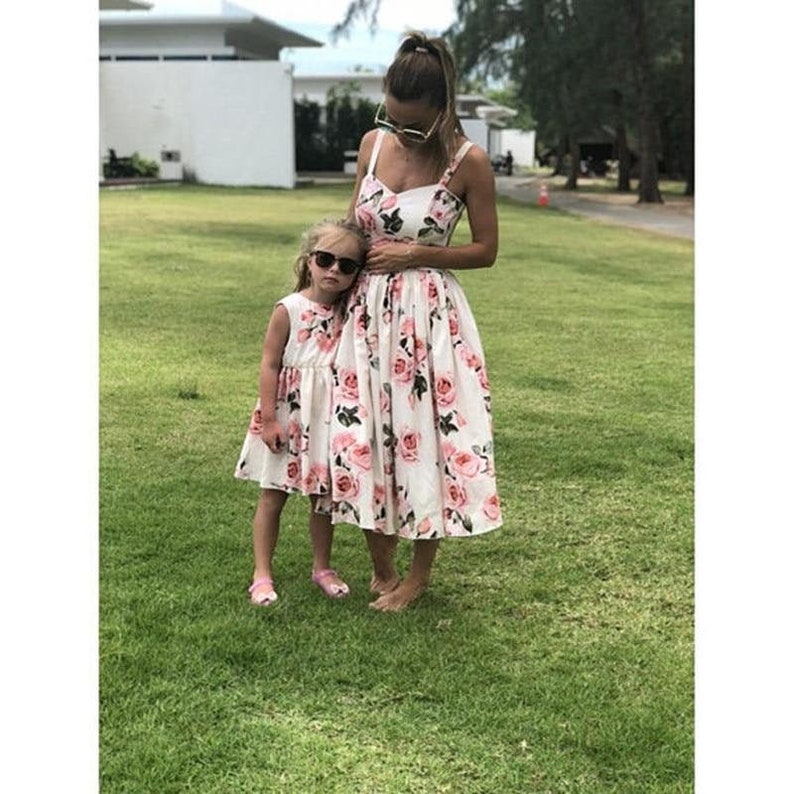 Mommy and Me Matching Floral Off-Shoulder Dress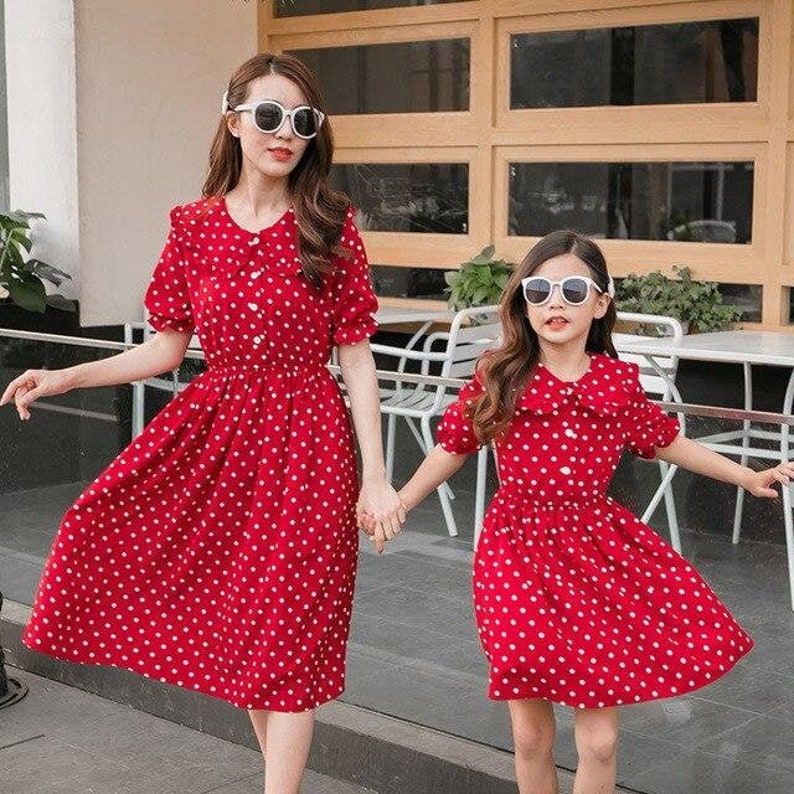 Mother and Daughter Red Polka Dress
---
Where are the best places to find mom and daughter outfits?
There's a variety of online stores where you can find the cutest matching outfits. Below I am including some of the best places you can check out:
In Conclusion
With social media and online shopping, it has become easier than ever to find matching outfits for any occasion. Whether you're looking for something formal or casual, there's something perfect out there for you and your daughter. Let your matching mom-and-daughter outfits be a reminder of the importance of family connection and the joy of creating lasting style memories.
It can be a source of creativity and connection and a way to show your bond and make special memories. And who knows, you may even start a whole new tradition for your family!
This post is all about matching mom and daughter outfits.
Other Posts You May Like:
PIN THIS POST: