We only feature products that we hope you will love. We may earn a commission if you purchase through our links at no extra cost to you.
Last updated on March 24, 2023
Whether you're looking for a vegan gift idea for the holidays, a birthday, or an anniversary, then you have come to the right post. You will make a good impression with any of these vegan gifts.
I always heard, "What can I get a vegan?" The good news is that there is always an option. It might seem like getting a gift for a vegan might be a little complicated, but I can assure you that is not the case. There are many options for nice, and thoughtful vegan gifts.
I have included a variety of things like great kitchen tools, like a Vitamix blender or juicer, which I personally absolutely love and use regularly. However, I know that not every vegan love cooking. So you can also find some vegan beauty products, fashion, and how to build memories together in this list.
I hope you like these vegan gifts as much as I do. Enjoy this list…
This post is all about vegan gift ideas.
Vegan Gift Ideas for Every Occasion
TABLE OF CONTENTS
VEGAN KITCHEN TOOL GIFT IDEAS
For more kitchen gift ideas visit 7 Kitchen Tools Every Vegan Needs.
My Vitamix blender is another one of my favorite kitchen tools that I enjoy using! You can use it for basically EVERYTHING! I love making smoothies in it, ice cream with frozen bananas, and even homemade nut milk, desserts, and so much more.
Anyone who enjoys cooking needs fresh herbs in their kitchen. Isn't this herb garden kit the perfect vegan gift? This seed-started kit comes with herb-seed basil, cilantro, parsley, sage, and thyme.
I use a Veggie spiralizer to make zucchini noodles which is a healthy alternative to regular pasta. It's super healthy and a great low-carb alternative to regular pasta. This makes it a great vegan gift!
The Breville Compact Juicer is what I use to get fresh, natural juice from fruits and veggies from the comfort of my home. I like the compact size so it can fit well even in the smallest kitchen. The only downside to me is the cleaning part when it's time to take apart all the pieces but that's just me probably being lazy hehe.
The Cuisinart Food Processor is what I use to make the perfect, delicious guacamole or make raw desserts. With this, you can chop, shred, slice, and puree your fruits, and veggies. You can check out my "Vegan Chocolate Chip Cookies Recipe" where you can see me using this exact same food processor.
Aren't these coconut bowls so unique? They're handcrafted by local artisans in Vietnam. They're perfect for salads, and, ice cream. You will definitely feel like you have the tropics inside your home.
We definitely had to add cookbooks to this list of vegan gifts. There are so many options available, but the one that helped me go vegan was "The Kind Diet" by Alicia Silverstone. She makes it so easy to understand what to eat which is not hard at all.
VEGAN BEAUTY GIFT IDEAS
Did you know that a lot of makeup brushes are made with real animal hair?! And of course, these animals were killed in slaughterhouses, so definitely not something I want in my face. Luckily, there are some great synthetic makeup brushes out there! And the best thing is that they are easier to clean and shed much less.
There's nothing better than smelling nice before you head out. This is a well-rated vegan perfume by Rosie Jane.
For more vegan perfume ideas visit 5 Vegan Perfumes That Smell So Lovely.
Is there anything more relaxing than taking a bath after a long day of work? Add a vegan bath bomb to your tub, light up a candle, and just relax. This makes a great vegan gift even for kids.
Essential oils are great to use with a diffuser, I use mine almost daily. My favorite scent is Bergamot oil and Jasmine oil (warm, sweet floral). Surprise your loved ones with some amazing essential oils!
OSEA Malibu is a luxury skincare brand that uses seaweed and organic ingredients. Their products are well-known for being effective in enhancing the skin's health and appearance. I highly recommend giving Osea skincare a try if you're looking for high-quality skincare options.
100% Pure offers skincare and makeup products made with fruit! Isn't that amazing? It can't get more natural than that. You will enjoy applying these natural products to your skin, and your skill will appreciate it back.
And if you use Rakuten on their main website you get cash back! Read here how to use Rakuten to get free cash back when you buy online.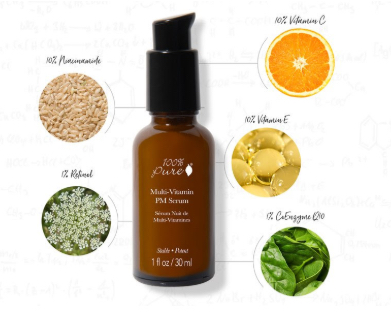 VEGAN FASHION GIFT IDEAS
A vegan jacket is a cute way to style any outfit or layer it up during a cold winter day.
Most of the boots are made with leather (cow skin), but good thing that now days is so easy to find faux leather vegan boots to style with a cute outfit.
Matt and Nat is a brand that produces vegan, eco-friendly and cruelty-free fashion products. The linings of their bags are made out of 100 % recycled plastic bottles. They have cute purses, backpacks, wallets, and more.
BUILD MEMORIES TOGETHER
GROUPON – And you can always find some great deals on Groupon to visit a local restaurant to build memories together with that special someone. Just type in "vegan" in the search bar and all the local restaurants will come up.
Check out my blog post on How to earn money while shopping online with Rakuten.
This post is all about vegan gift ideas.
Other Posts You May Like: